Welcome to our Blog
Crestacre Chiropractic Clinic is a functional pain management and sports injury clinic which is focussed on finding the root cause of the problem and not just treating the symptoms.
Hello and welcome to our blog. This is a new blog where you will find some (hopefully) informative and beneficial information, particularly if you or someone you know is suffering from pain. You may find similar posts on the Crestacre Chiropractic Clinic facebook page or Instagram.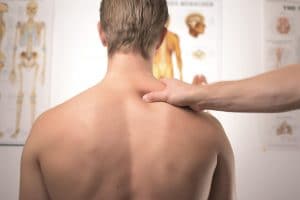 This post however, is just to say hello and welcome, and to tell you a little bit about Crestacre Chiropractic Clinic.
We are a chiropractic clinic situated in Walsall Wood and serve the Walsall, Lichfield, Cannock, Tamworth and Birmingham area. We are a new clinic having opened in August 2019, and whether you have been to a chiropractor in the past or not, you will find that we operate very differently to most chiropractic clinics (at least the ones that I have seen).
(more…)